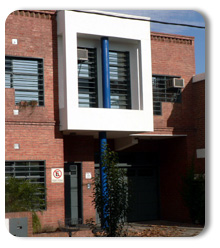 TBA Argentina was founded on 1976.

According with the research background of his owners it is an enterprise strongly biased to technological developments.

Over the years plasma welding and cutting equipments were manufactured for the first time in Latin America, and, since 1982, air plasma cutting was introduced in the market.

Currently, plasma cutting equipments up to 50 mm are produced together with plasma welders up to 100 A.

In the year 2000 the automatized PTA 150 (plasma transferred arc) for coating of metal surfaces with metallic powder was introduced to the market.

Finally, in 2004 the manufacture of the Arc Spray 300 was started for use in metallization.

TBA certified ISO 9001-2000 with DNV (Det Norske Veritas) in 2007 and recertified ISO 9001:2008 with DNV in 2010.